New Knight Tournaments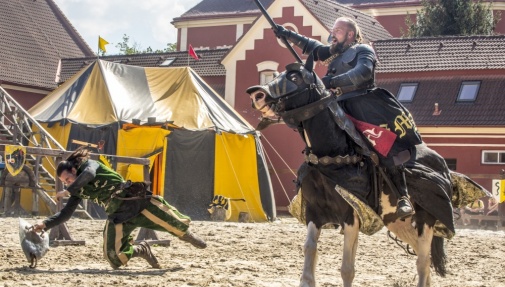 KNIGHT TOURNAMENTS

In September and October - Every Saturday and Sunday from 2 p.m.
Knight tournaments take place in the Dětenice tiltyard where warriors battle for fame and fortune. Knights in genuine armour rush their mighty horses while the helmets on their heads boast colourful plumes. Come and raise your adrenalin level by watching these incredible stunts of gallant knights and their high-spirited steeds in colourful harnesses, ready to assault!
Sounds of sword blades, jousting and screams of the warriors await you at the knight tournaments in Dětenice!